Offline renegades in an online world – part 1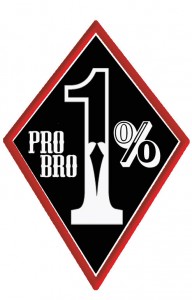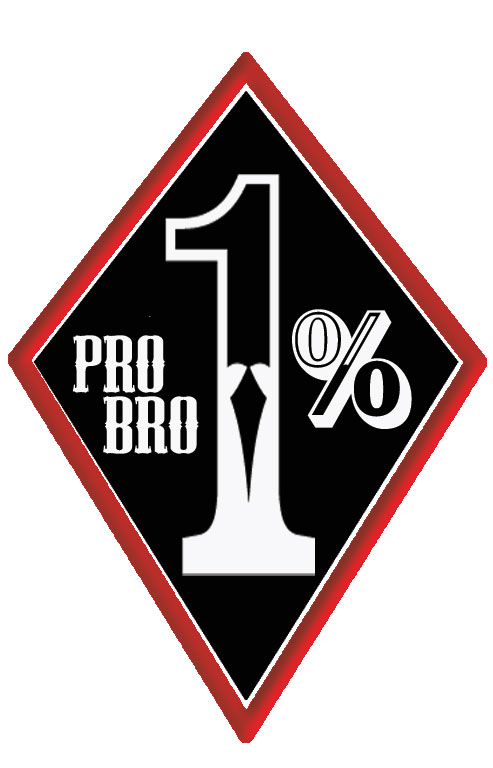 I'll admit it.  I have a fascination with lives and cultures unlike my own.  Lives without cubicles and bright fluorescent lights.  A life with perceived, cliched, freedom.  One of my favorite subcultures to read about is 1% life of the motorcycle gangs.  While researching another idea for a post I got side tracked and found some interesting things.  Did you know that the 10 most notorious motorcycle clubs in the US all have some kind of online presence?  Some of them do it surprisingly well, while others struggle mightily.  Here's my take on what they do right and wrong.
When searching for the Vagos you get a myriad of similar pages, but nothing that immediately that jumps out as the landing page for the brand.  One of the pages has a little history, and there is also the obligatory tribute page to their fallen brothers. The one thing all of the pages, or at least the 4 or 5 I looked at, had in common is the color green, which I have to assume is "their color." One of the sites, GreenHell22, is actually a spiffy little flash site.  Kind of makes me wonder who they contract to do their work.
The Vagos also have a couple different facebook pages. I can't tell if they are fan pages, or pages set up by the club except for the Vagos Mc Michoacan page which appears to nothing more than collect accept friend requests.
Not many results came back through google for this club.  Of course you get a small wikipedia entry, because what doesn't get a wikipedia entry any more?  You also get a lot of news article and images.  But the one site that did appear to be their home page has nothing more than a couple of old school fire gifs, and a coming soon page.  Booo to the free souls! No wonder I had never heard of them before.  But I guess as a free soul you don't have the time to sit down and make a website.  Even a facebook page for them doesn't have much more than a few pictures and a dead link to an external site.  Y'all need some technical PR people!!  Get with it!
This is a club, unlike the Free Souls, that I've heard about a lot.  I've even seen a few of these guys on the road at times.  Their presence online is pretty well set up actually.  It's the first of the clubs that I've searched for where their own page out google juiced wikipedia.  That is a good start.  The main page itself is pretty well organized.  It's easy to find chapter across the world, read their latest news, and even has contact links.  If you didn't know better you'd think this was a corporate website as they contain all of the normal business links.  The main page even has some ads on it.  After all, what alleged criminal organization can use a few extra cents from ad impressions.  As if that wasn't enough they even have a cafepress store where you can buy t-shirts to support the club.
Some of the other sites that came up had tributes to past members and cliched Johnny Cash music, but all of the sites that I came across had one central color scheme and a similar layout.  Whether this is by design or by luck I'm not sure.  I can only picture these guys sitting in a members only meeting discussing the intricacies of brand recognition, color schemes, and layout.
The even have a facebook page with over 12,000 fans.  I'm going to be possibly naive and assume this is actually set up by the club, because anyone trying to set this up and use the trademarked "fat mexican" logo would be foolish.
The homepage of the Highwaymen is nothing more than a picture of the patch with a few dead links.  The one thing I do find curious though is that they redirect all requests to an HTTPS connection.  You know, for security purposes.
Once again there is a facebook page for this group, but it seems to only be for one chapter.  The page seems to be run as a profile page more than a fan page.
The Warlocks are another pretty well known MC and another club that out juiced wikipedia.  They have a great domain name without hyphens or any other local designation that shows up in the URL.  I do find it humorous that while they have the http://www.warlocksmc.net/ and http://www.warlocks.org someone is squating on http://www.warlocksmc.com.  I wonder if they have tried to buy this domain at any point, or what it would cost to do so.  Searching for them on facebook brings back a few different types of pages.  You have the fan/ supporter page and a profile page for one of their chapters.  There is also a twitter account that has never tweeted.
That sums up part one of my little discovery.  In doing a little research on this I could help but wonder a few things.
How many of the pages and domains I came across are actually owned, run, or sanctioned by the club
If someone creates a domain, or a twitter account in the clubs name, but has nothing to do with the club has the club tried to go after the individual.  Many of the logos and names are actually trademarked so I'd think they could.
For pages that are certified by the club, and belong to real chapters and members, are there rules they have to follow when posting?  Is there a "social media" policy like companies have?
Do these group have an online presence for PR purposes?  Because everyone else is doing it?  Just because?
So many questions.
No comments yet.
No trackbacks yet.

about 12 years ago - 14 comments
The Charlotte Checkers are having a contest to name fan of the year. The prizes are awesome and I would love to win. All I have to do is write an essay of 200 words or less answering the question: "If you were talking to someone that had never been to a Checkers game before,…